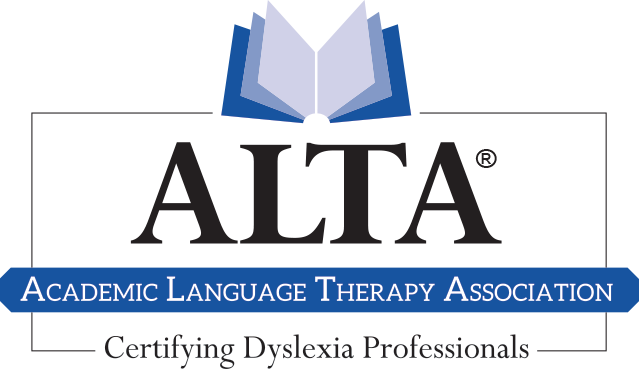 1. Getting Started!
Sign in to the CE App by clicking here.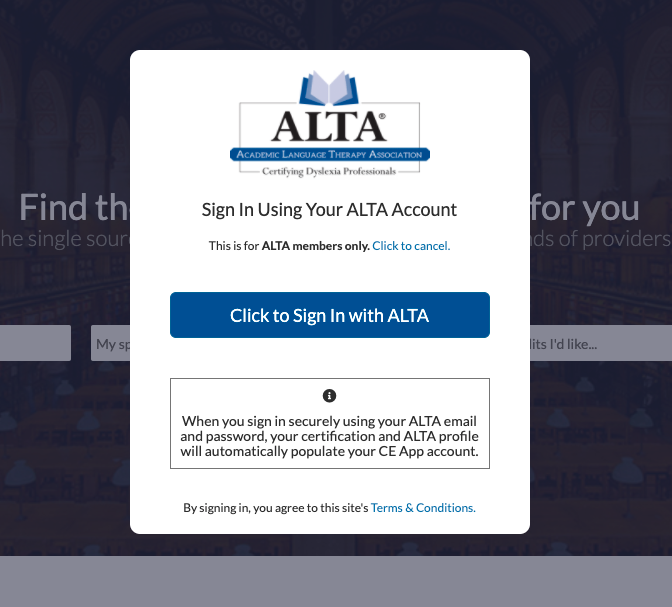 Select "Click to Sign In with ALTA"

Login Credentials: your credentials will be the same as those you use to sign in to the ALTA members-only page.
2. Continuing Education Dashboard
Please reference the ALTA CE Policies & Procedures for more details on your requirements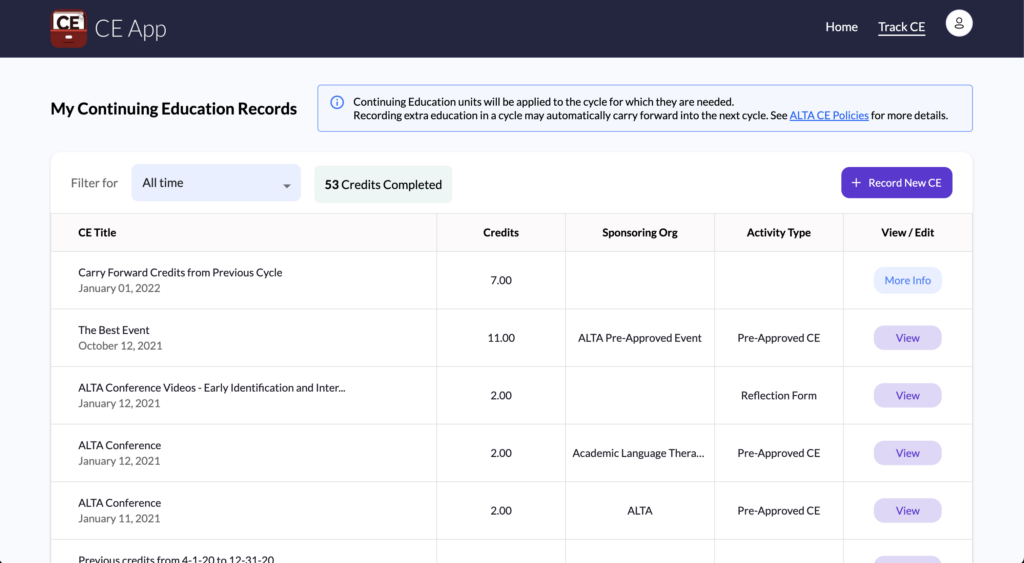 The dashboard will be the first screen that you will see once you sign in and will provide you with a summary of the completed continuing education records.

The default Filter is "This Cycle Only" which includes credits from your current ALTA renewal period. You can click on that blue box to see results from a different time range.
There is a count of Credits Completed on the top within the time period filter

The CE Title column shows the name of the continuing education activity and the date you completed it
The Credits column shows the hours completed
Sponsoring Org is the educational organization that provided the activity/course. This will be blank if the Activity Type is a Reflection Form

The "+ Record New CE" button will take you to record a new CE
The View/Edit button will enable you to see your entry and certificate that you've already added
Carry Forward Credits from Previous Cycle includes the extra credits you completed in the last cycle that carries into the current ALTA renewal period.

Typically this means if you completed more than 10 credits in the previous calendar year, you would see those extra credits carried forward here.
Note: If you are looking for CE Records before 2021, please email [email protected].
3. Continuing Education Opportunities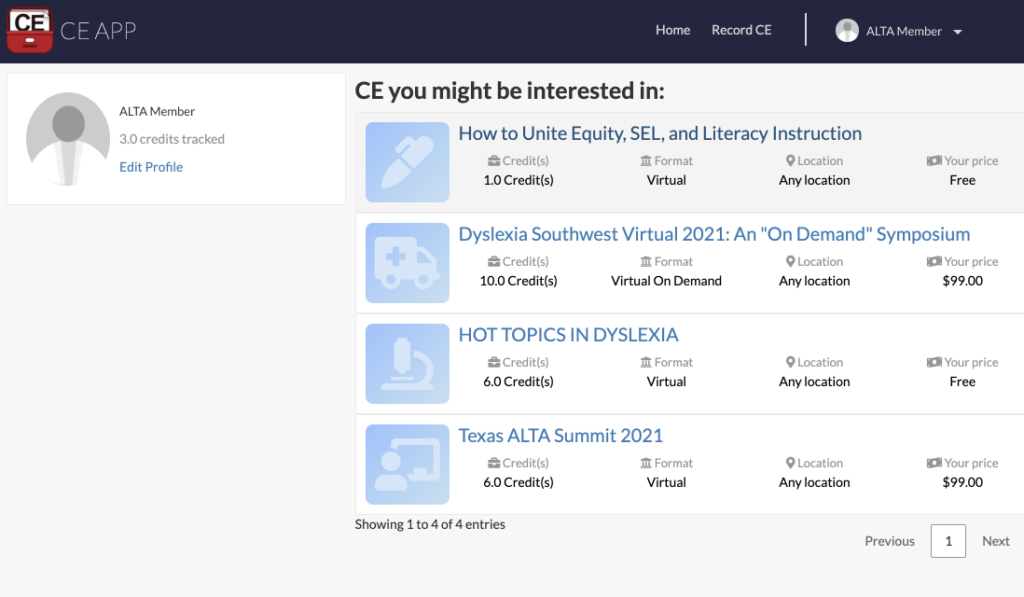 A list of "CE you might be interested in" can be found under the "Home" menu. This will contain CE that you have not registered for and are approved CE opportunities.
By clicking any of these available options, it will provide a direct link to the event for more information, including how to register.
Once you have attended any of these events, you will still be required to record the continuing education. (related link: How to Record CE)
4. Profile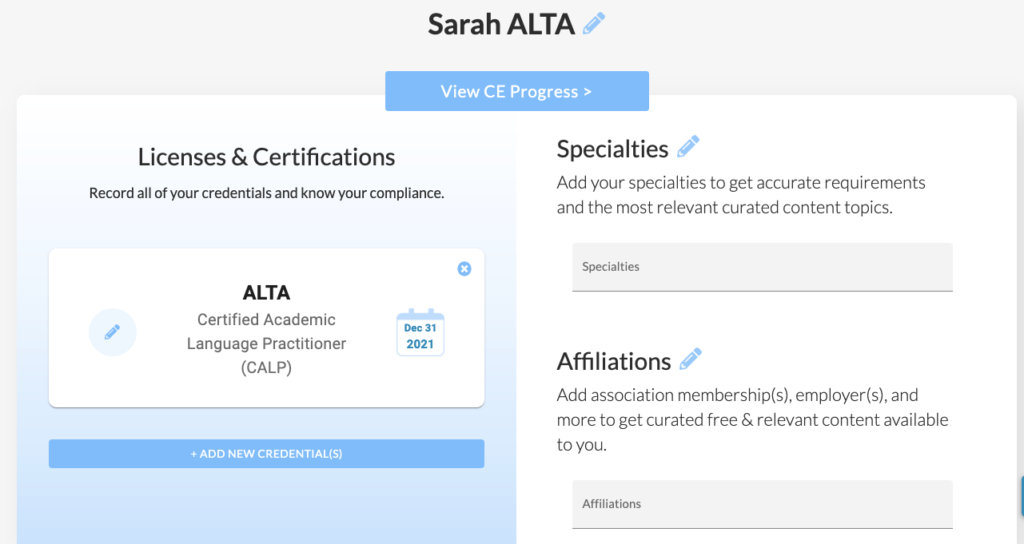 Profile Location: you can access your profile in two ways.

Click "Home" and you will see a preview of your profile on the left side of your screen. Or
The upper right-hand corner of screen will display your name in the menu. You can click the dropdown and select profile.

Tracking Other Licenses & Certifications

Tracking your other credentials just became easier! You now have the ability to save additional credentialing information including type, credential number and expiration.

Account Settings

Please DO NOT edit the information under your account settings as this information automatically populates from your ALTA Member account. If you are looking to edit this information, please do so by following the steps below:

Login to members.altaread.org
Click on your name in the upper right-hand corner and select "view profile".

Select "edit profile"
Complete any edits.
Save

Note: this may take at least 24 hours to update to your CE Recording profile