Don't Have a Group Account Yet?
If you don't yet have a group administrative account on the CE App, please learn more and set it up now by clicking the button below.
You're an administrator at an organization within the CE App.
Here's how you can edit other user accounts or sign into those accounts to manage continuing education, licenses, or other profile details for your group.
1. Sign In
Sign into your CE App account as an organizational admin
2. Go to the User Admin page
Click on "User Admin" in the menu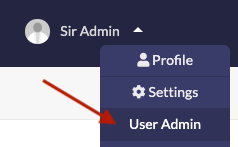 If you want to edit other Organizational Admins, just click on "Org Admin" in the menu instead
3. Select the user you're editing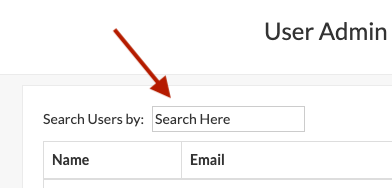 Search for the user you want to edit. Then you'll see the links on the right side to either "edit" or "log in as user"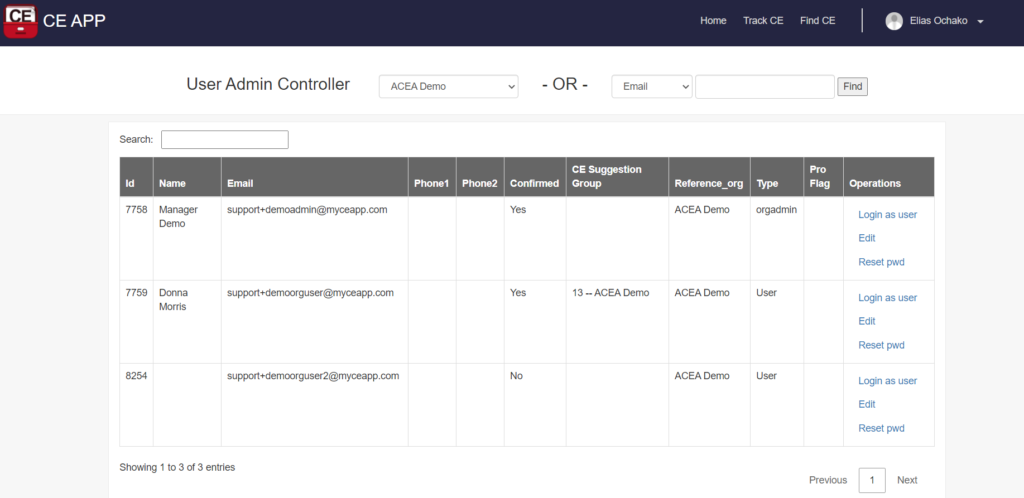 4. Happy editing!
Click "Edit" to immediately edit the basic details of the user's account.
"Confirmed" as yes means that the user has activated their account already. If no, then you may want to check in with them again.
User type of "User" means they're an individual without administrative privileges like you. "Organizational Admin" type gives them privileges similar to you.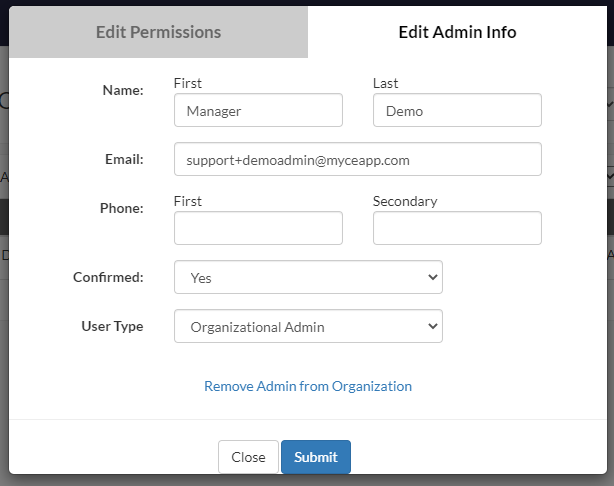 Click "Login as user" to access the user's account directly. You can then check their list of tracked education, track a CE/CME, add licenses into their profile, and more.
You'll see in the menu whose account you're logged into here: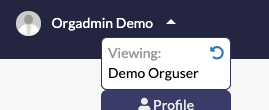 If you need to get back to your admin account, simply click the "Return to my admin account" button in the menu: