Don't Have a Group Account Yet?
If you don't yet have a group administrative account on the CE App, please learn more and set it up now by clicking the button below.
You're an administrator at an organization within the CE App.
Here's how you can update (add, change, or remove) a license or credential for other users within your group.
1. Sign in as the user
From the "User Admin" Page, find the user and click "Log In as User" in the menu. Learn how to do that here.
2. Go to the profile
When you log into the user's account, you should see a button in the top left corner that says "Profile". Click this button and you'll be on the user's profile.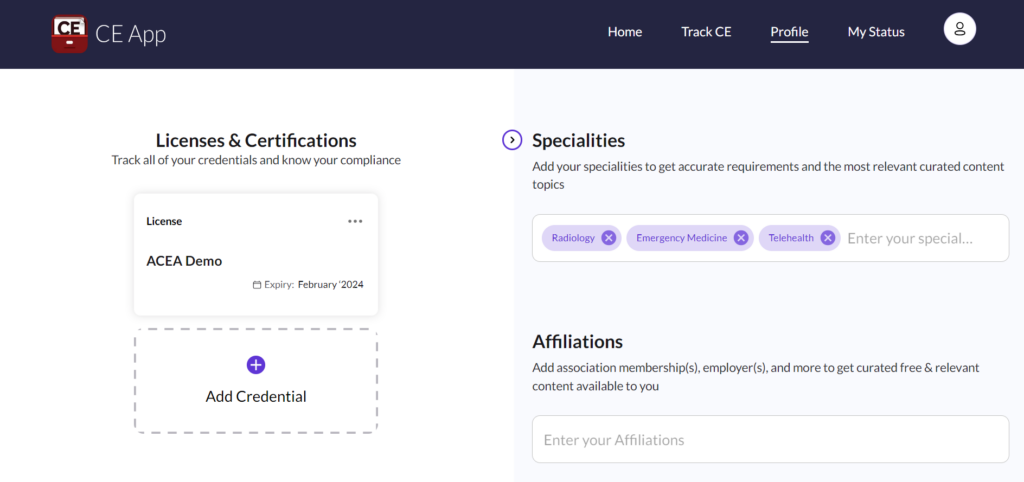 Here, you will see the user's profile information. You should look for the 'Licenses & Certifications' section.
3. Update the license
Here you may remove an old credential or license if it's been updated or renewed by clicking the blue "x"
To edit a current license or credential's details:

Click on the edit icon on the left side of the credential to edit the main fields for this credential.
If the issuing body is not a state, simply click "+ Other" to type your own
To edit the date of a license or credential:
Click the date within the calendar icon on the right side of this credential's detail card
You'll be given an option to renew or change the current date
Click "I'm Just Editing Current Due Date" to change the expiration/renewal date (that is easiest for organizations)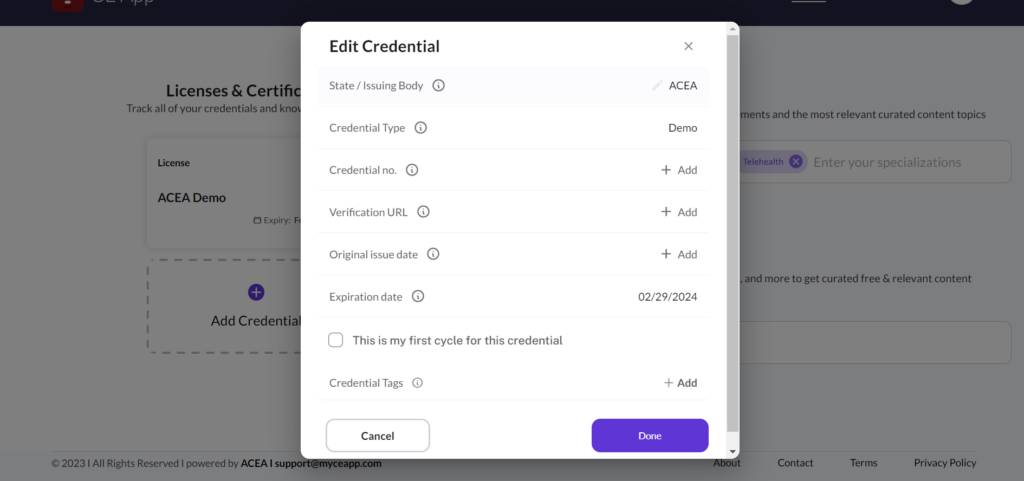 To add in a new license or credential, click the "+ Add Credential" button: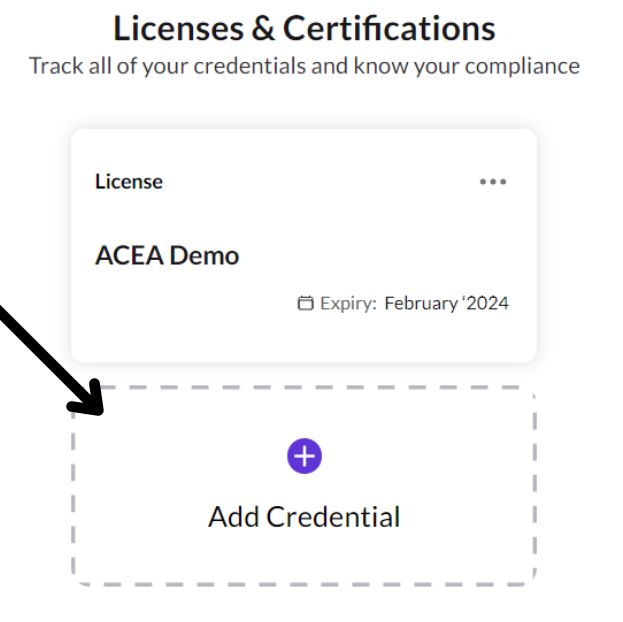 Select the state in which the license or credential is registered OR click OTHER to type the License issuing Body.
Select if it is a Licence, Certification, Credential, Designation, and Other.
Select the type of license/credential (LPCC, MD, etc.)
Add the license/credential number.
Select the Country.
Choose the License issuing date and Expiration dates.
Then, simply click the "Add Credential" Button and you'll see the license appear below as a blue block.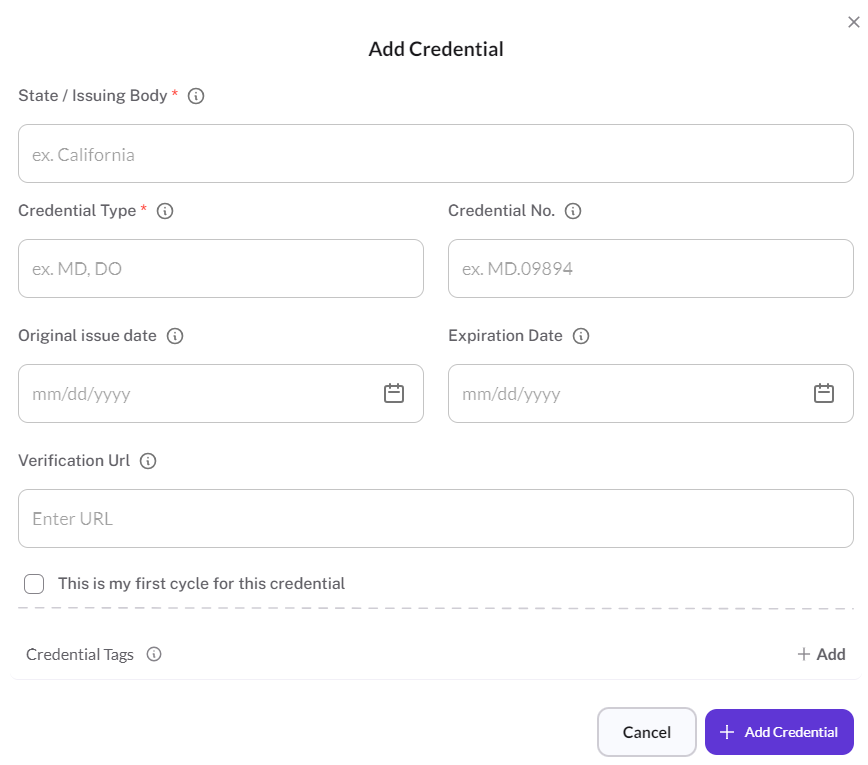 You did it! You've added a new license. You're pretty much a rockstar and we're not surprised.